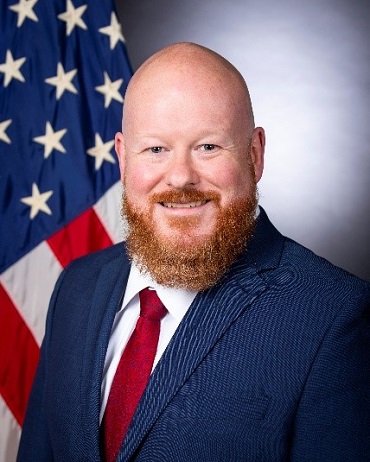 Mr. Michael Lyden
Senior Intelligence Officer / Department of the Air Force Office of Special Investigations (AFOSI) | Technical Session Speaker
Mr. Michael Lyden
Michael Lyden is the Senior Intelligence Officer for the Department of the Air Force Office of Special Investigations (OSI) where he oversees analytic tradecraft and provides career field management and workforce development guidance for the command's intelligence analysts. Mr. Lyden also oversees OSI's intelligence production, source, and collection management activities as the Associate Director for Intelligence Management and serves as the senior advisor to the Technology Protection Mission Manager within the OSI Investigations Collections Operations Nexus (ICON) Center, Quantico Marine Ground Installation, VA.
Prior to his current position, Mr. Lyden was the Senior Intelligence Analyst for the OSI ICON Center Counterintelligence Division, Lead Intelligence Analyst for the Technology Protection Branch, and OSI liaison to the Department of Defense (DoD) Supply Chain Risk Management Threat Analysis Center. While serving in these positions, his various duties included identifying and countering foreign intelligence threats to U.S. Air Force and DoD research and development, critical infrastructure, and key supply chains.
Before becoming a Department of the Air Force civilian, Mr. Lyden supported the Intelligence Community (IC) and other U.S. Government agencies as a management consultant. Prior to his work in the IC, Mr. Lyden served in the AmeriCorps Volunteer in Service to American (VISTA) program and as a social worker, both of which were based in Cleveland, Ohio.
Mr. Lyden completed his undergraduate studies at Case Western Reserve University and earned his Master's at Mercyhurst University's Tom Ridge College of Intelligence Studies and Applied Sciences.
EDUCATION
2001 Bachelor of Arts in Psychology, Case Western Reserve University, Cleveland, OH
2007 Master of Science in Applied Intelligence Analysis, Mercyhurst University, Erie, PA
CAREER CHRONOLOGY
1. September 2005 – May 2007, Supervisory Analyst, Center for Intelligence Research, Analysis, & Training, Erie, PA
2. June 2007 – September 2011, Senior Associate, McManis & Monsalve Associates, Manassas, VA
3. October 2011 – Present, Intelligence Specialist, OSI, Quantico, VA
MAJOR AWARDS
2018 DoD Counterintelligence Awards, Counterintelligence Analysis and Production Team
2017 National Counterintelligence and Security Center Awards, Supply Chain Risk Management Individual
2015 National Counterintelligence and Security Center Awards, Counterintelligence Analysis Team
2014 DoD Counterintelligence Awards, Counterintelligence Analysis and Production Team
(Current as of July 2021)