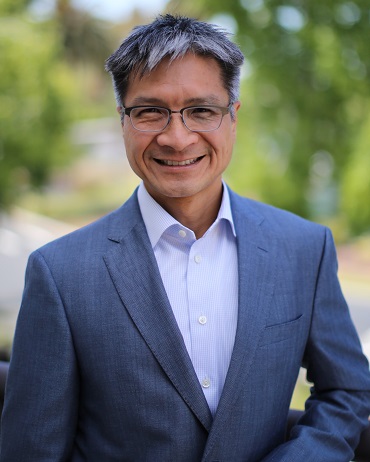 Mr. Victor Peng
President & CEO / Xilinx, Inc. | Plenary Speaker
Mr. Victor Peng
VICTOR PENG is president and chief executive officer of Xilinx, Inc., and serves on the Board of Directors. Peng has more than 30 years of experience leading technology innovation and bringing them to market, including FPGAs, SoCs, GPUs, high-performance microprocessors and chip sets, and microprocessor IP products.
Since becoming CEO of Xilinx in January of 2018, Peng has rolled out plans for a companywide transformation that addresses new markets built around the company's innovative, FPGA-based adaptive platform for accelerated computing. In his previous role as chief operating officer, Peng managed Global Sales, Product and Vertical Marketing, Product Development, and Global Operations and Quality. Prior to that, he served as the company's executive vice president and general manager of products, where he led definition, development, and marketing of a broad portfolio of differentiated products and technologies. These efforts resulted in three consecutive generations of core product leadership and significant industry breakthroughs in integration and programming.
Peng previously served as corporate vice president of the graphics products group (GPG) silicon engineering with AMD and was a leader of AMD's central silicon engineering team, supporting graphics, console game products, CPU chipset and consumer business units. Prior to that, he held executive and engineering leadership roles at TZero Technologies, MIPS Technologies, SGI and Digital Equipment Corp.
Peng holds four U.S. patents and serves on the Board of Directors of the Semiconductor Industry Association and KLA Corporation, a developer of industry-leading equipment and services to the electronics industry. He earned a bachelor's degree in electrical engineering from Rensselaer Polytechnic Institute and a master's degree in electrical engineering from Cornell University.
Xilinx delivers the Adaptive Platform for accelerated computing. Our Adaptive SoCs, accelerator cards, and FPGAs give leading-edge companies the freedom to innovate and deploy, rapidly, with differentiated solutions from the cloud to the edge. Xilinx is the inventor of the FPGA and adaptive SoCs, designed to deliver the most dynamic processor technology in the industry and enable the adaptable, intelligent and connected world of the future. Xilinx reported revenues of $3.15 billion for its fiscal year ending April 2021.