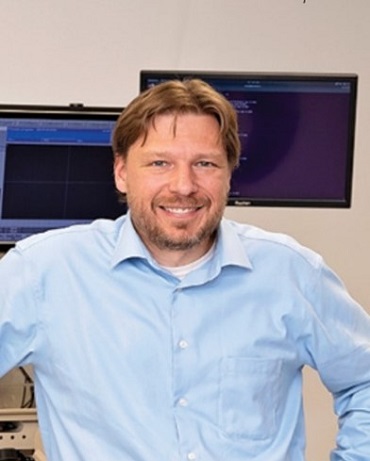 Dr. Matt Francis
President and Chief Executive Officer / Ozark Integrated Circuits, Inc.

Dr. Matt Francis
Matt Francis. Matt is founder and President/CEO of Ozark Integrated Circuits, Inc. (Ozark IC). Dr. Francis earned his BSEE ('03), BS Physics ('04), MSEE ('07) and PhD ('09) degrees from the University of Arkansas. At Ozark IC, he leads development of high-temperature semiconductor computing solutions for energy, defense, aerospace and space applications, and has served as a remote payload specialist for Ozark IC's payloads on the International Space Station. Dr. Francis is an expert in the scalable design, manufacturing and assembly of extremely reliable single-board computers, from silicon/silicon carbide semiconductors to advanced packaging, ceramics and test for reliability - including their complex supply chains. Through R&D funding from NASA, DARPA, DOE, US DAF and commercial partners, Ozark IC has demonstrated one of the widest ranges of semiconductor-based solutions for remote sensing and actuation from -180 to 800oC. Under his leadership, Ozark IC has been recognized as a leader in the rugged computing space, evidenced by wins in the MassChallenge accelerator Gold award (2020), the Army XTech Hypersonic Manufacturing Prize (2nd prize, 2022), and the American Made Geothermal Prizes (Set! and Geophone Prizes, 2021-2023).
Dr. Francis also serves as a Region Director, Elect (Region 5 USA Southwest), as the IEEE-USA representative to the IEEE Industry Engagement Committee, as past chair of the IEEE MGA Chapter Operations Support Committee and as a Council Member for his city (Elkins, AR). Dr. Francis is passionate about entrepreneurship and growing the next generation of scientists and engineers. He is an IEEE STEM Champion, volunteering weekly with his local robotics club. He is an advisor to science-based startups through the Science Venture Studio, and in 2022 he was selected as the recipient of the IEEE-USA Entrepreneurship Achievement Award for leadership in Entrepreneurial Spirit for furthering both entrepreneurial growth and spirit in the US, as well as his service in mentoring small-businesses in the deep-technology space. In 2023, he is serving in multiple roles to help stakeholders engage in the CHIPS+ Act, including serving as an organizer and treasurer for the first IEEE-USA Innovation Research Workforce Conference (IWRC.ieeeusa.org) scheduled for Sept 13-15 in Little Rock, AR.
Presentation Date/Time:
Wednesday, August 23, 2023
(Meet Us At) The Intersection of Mission and Commerce
(2:50pm - 3:00pm)