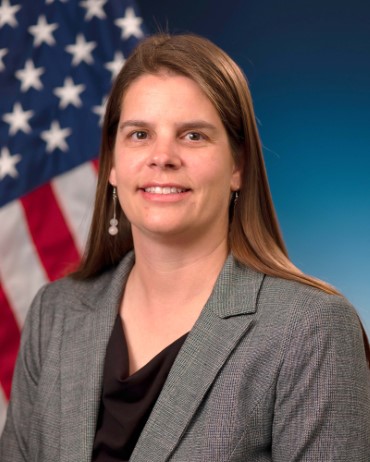 Dr. Anna Tauke-Pedretti
Program Manager / DARPA/MTO

Dr. Anna Tauke-Pedretti
Dr. Anna Tauke-Pedretti joined DARPA in November 2022 as a program manager in the Microsystems Technology Office (MTO). Her research interests include compound semiconductor devices, optoelectronics, and heterogeneously integrated microsystems.
From 2008 to 2022, Tauke-Pedretti was a research and development manager and technical staff member at Sandia National Laboratories. At Sandia, she managed and led research efforts in photonic integrated circuits, high-power microelectronics, focal plane arrays, and microelectronics security.
Tauke-Pedretti has co-authored more than 80 peer-reviewed publications and conference proceedings and holds 14 patents. She has served as the general chair of the Optica Integrated Photonics Research, Silicon and Nanophotonics Conference, chair of the Albuquerque Chapter of the IEEE Photonics Society, and is an IEEE senior member.
Tauke-Pedretti received Bachelor of Science degrees in physics and electrical and computer engineering from the University of Iowa, as well as Master of Science and Doctor of Philosophy degrees in electrical and computer engineering from the University of California, Santa Barbara.
Presentation Date/Time:
Tuesday, August 22, 2023
Creating the 3D Microsystems of Tomorrow
Session Introduction
(10:50am - 10:55am)
Creating the 3D Microsystems of Tomorrow
Panel Moderator
(11:10am - 11:40am)